Cannabis fans should visit the District of Columbia. Because there are so many dispensaries and specialty shops selling various CBD products, buying CBD oil in Washington, D.C., is simple. Where can you buy CBD Oil in Washington, D.C. and is it legal?
It makes sense why so many people are interested in CBD. When using in a high-quality cbd product, this natural component provides a wide range of health advantages and can significantly enhance your daily life. Many different medical issues, such as pain, anxiety, inflammation, seizures, sleeplessness, nausea, and more are being treated by CBD oil.
But where can you buy CBD oil in Washington, D.C., that you can trust? Should you shop online or hunt for CBD in your area?
In Washington, D.C., is CBD oil legal?
Yes, it is acceptable to purchase CBD oil in Washington, D.C. Since recreational marijuana usage was made legal in the District of Columbia in November 2014, CBD oil is accepted there from any supplier.
However, laws governing CBD products made from hemp and marijuana are different.
We provide further information about these rules below.
CBD Oil from Marijuana in Washington, D.C.
As was already mentioned, marijuana is accepted for both medical and recreational purposes in Washington, D.C. On November 4th, 2014, the government approved Initiative 71, decriminalizing the growth, sale, and use of recreational cannabis.
One ounce of marijuana can be purchased each transaction from a state-licensed dispensary by those 21 and older who can also acquire CBD oil and other marijuana derivatives. This restriction has been raised to 72 ounces for CBD oil because it is regarded as a marijuana-infused liquid.
Can Doctors in Washington, DC, Prescribe CBD Oil?
Yes, doctors in Washington, D.C., may recommend medical marijuana to patients who meet the necessary criteria, such as
Appetite loss
Cachexia
Cancer
Cramping
Chronic renal failure
Crohn's disease
Epilepsy
Glaucoma
Hepatitis C
HIV/AIDS
Intractable pain
Multiple sclerosis
Nausea
Post-Traumatic Stress Disorder
Seizures
Traumatic brain injury
Vomiting
Any other condition approved by the Washington Board Health
You are permitted to own up to 3 ounces of marijuana, 48 ounces of edibles, 216 ounces of CBD oil, and 21 grams of concentrates once you have obtained your medical marijuana card. Up to 6 mature plants may be grown at home and provide up to 8 ounces of useable marijuana per household.
How does hemp-derived CBD oil fit into all of this?
Washington, DC CBD hemp oil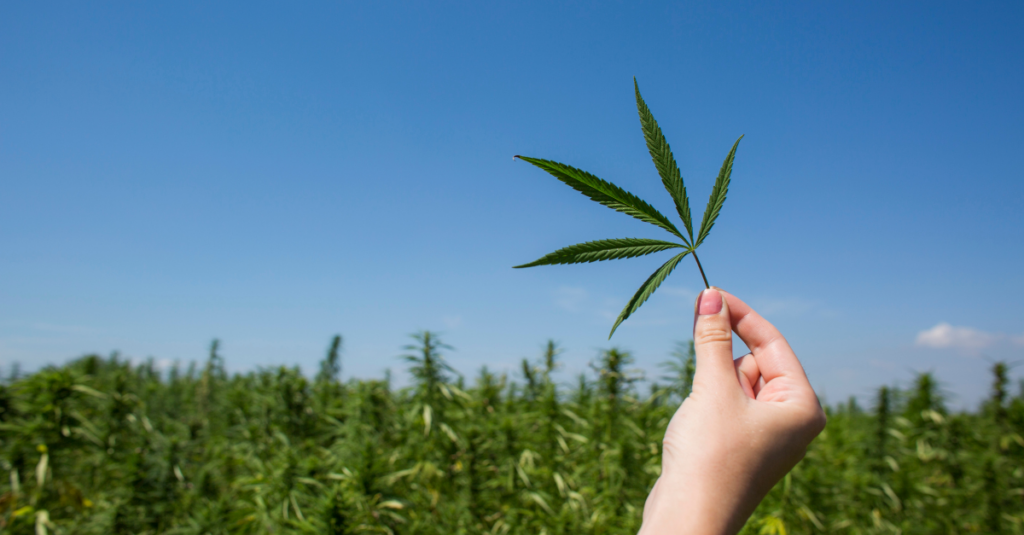 Both hemp and marijuana cannabis plants can be used to make CBD oil.
Despite belonging to the same genus, Cannabis sativa L., various plants exhibit diverse cannabinoid profiles, particularly in terms of the proportion of THC to CBD.
THC levels in marijuana are higher, thus CBD oils made from this variety of cannabis can also make you feel high in addition to offering the health advantages of cannabinoids.
On the other side, hemp has higher CBD concentrations and just a very small (up to 0.3%) amount of THC. Hemp-based CBD products are unable to have an altered state of consciousness.
Under the current Farm Bill, the US federal government approved the use of hemp in 2018. Hemp was taken off the list of substances that were to be restricted by the new law, making it an agricultural product like any other crop. Commercial hemp cultivation is possible for products including paper, clothes, building materials, biofuel, food, and health supplements like CBD oil.
Washington D.C. residents can readily get CBD oil over the counter, but before you give any business your hard-earned money, be sure you know how high-quality goods ought to be created.
Where can I purchase CBD oil in Washington, DC?
Many stores that sell CBD oil and other hemp-derived supplements may be found in Washington, D.C. They are conveniently available over the counter in a dispensary or your neighborhood vape shop.
That being said, if you're searching for the easiest way to purchase high-quality goods, we nearly always suggest placing your order from a trusted online retailer.
Advantages of Buying CBD Online
Local CBD shopping can be pricey because to the high operational costs of maintaining a physical storefront, which are typically reflected in the prices. Discounts, coupon codes, bulk purchase specials, and rewards programs are all available when you buy straight from an online retailer. They would be difficult to locate in a nearby store.
For instance, at Hemperial CBD, you may enroll in our loyalty Program, which provides you exclusive crown awards for every order that you place. You can then use these points on future purchases to try something new for less or to save more money on your preferred products.
While you purchase CBD oil online, you can also get important corporate details that may be hard to uncover when looking for it locally in Washington, D.C. The majority of internet businesses will post the findings of independent testing on their websites. You can also interact with users on social media to read user reviews, check web rankings, and get advice from seasoned customers.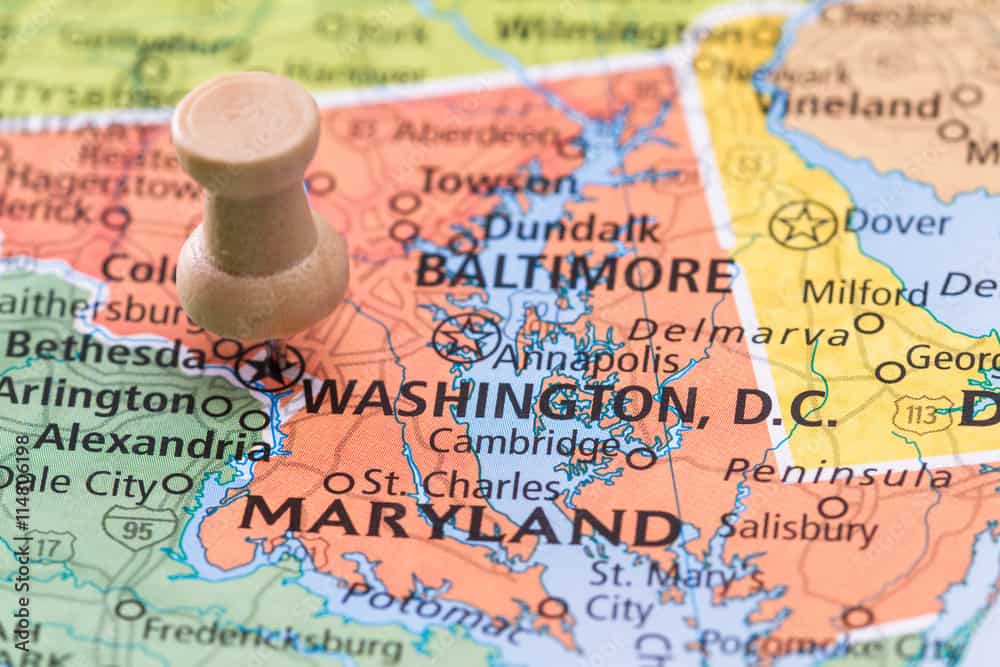 Online CBD buying enables you to browse the entire world of CBD products from the comfort of your house if you don't want to waste time travelling around town and comparing various products. Although you will have to wait a few extra days for delivery, the advantages listed above far exceed this slight inconvenience.
Where Can I Find Good CBD Products in Washington, DC?
Washington, D.C.'s capital city features a wide variety of specialty establishments that sell CBD in various forms, making it simple to get CBD oil there. When it comes to quality standards, the industry is mainly uncontrolled, so if this is going to be your first order, it's crucial to do your research in advance.
Here's how to safeguard yourself against businesses that offer bogus CBD products.
Select goods made from organic hemp. Hemp plants are bioaccumulators, which means they can take everything in from their surroundings. Washington, D.C.'s top CBD oils are produced from organic, non-GMO hemp.
Look for CBD that has been CO2-extracted. In order to remove CO2, no further heat or solvents are needed. It's the finest technique to create pure CBD oil with reliable potency and minimal environmental impact. As expensive equipment is needed to perform CO2 extraction, it demonstrates the company's dedication to excellence.
Isolates are inferior to full-spectrum. Full-spectrum CBD, as opposed to isolates, is produced using the entire hemp plant, obtaining more advantageous chemicals. These substances include terpenes, flavonoids, and minor cannabinoids, all of which increase the effectiveness of CBD and speed up the body's processing of it. The "entourage effect" is a phenomena that doesn't happen with isolate-based goods.
Only buy from businesses that send their products to independent testing. If the CBD concentration in your product matches the claimed potency, an impartial lab should be able to verify that. Additionally, it can reveal the presence of pollutants such heavy metals, herbicides, or solvents. The outcomes of the lab study are made available on the websites of reputable CBD businesses or upon request.
Avoid companies that make exaggerated CBD claims. Although CBD has numerous positive effects on health, it is not a magic treatment for cancer or any other condition. It's undoubtedly a scam if you encounter a company making such claims.
At Hemperial CBD, we use organic hemp from our knowledgeable Colorado farmers to create our premium extracts. CO2 extraction is used throughout the whole Hemperial CBD portfolio to generate products that are consistently pure and strong. Two broad-spectrum topicals, two capsules, THC-free edibles, and full-spectrum CBD oil are all part of our selection. We thoroughly examine them in a licensed laboratory for purity and CBD concentration.
Important Pointers for Purchasing CBD Oil in Washington, D.C.
Overall, finding a trustworthy supplier of CBD oil in Washington, D.C. is not too difficult. There are many vape shops, wellness centers, and dispensaries in the District of Columbia where you may purchase high-quality goods at affordable prices.
However, we advise placing your order through a reliable online retailer if you're seeking for the best discounts on CBD oil. You can save time and money by purchasing CBD oil, and it also makes it simpler to research any CBD provider's history. Within 3-5 business days, Hemperial CBD will send your package to Washington, D.C.
Always do your homework on any potential suppliers; look at the hemp source, cannabinoid spectrum, extraction process, and request independent lab findings. Being a knowledgeable consumer will aid you in navigating the unregulated market and avoiding dubious businesses.