Wondering where you can buy CBD Oil in Vermont and is it Legal? Some of the nation's most forward-thinking marijuana legislation are found in Vermont. You won't lack for possibilities if you want to purchase CBD oil in the state. Vermont is home to numerous retailers offering a variety of CBD products, but how can you identify a trustworthy supplier from the many available brands?
Everything you need to know about purchasing CBD oil in Vermont will be covered in this article, from the state's marijuana legislation to the best CBD prices available online and in-person.
The legal status of CBD in Vermont will be discussed first.
Is CBD Oil Legal in Vermont?
You might consider yourself extremely fortunate if you reside in Vermont because hemp and marijuana are both permitted by state law.
This is significant because industrial hemp or marijuana plants can be used to produce CBD. Despite having the same genetic parent, Cannabis sativa L., these two varieties of cannabis have differing CBD to THC ratios.
Due to the high THC content of marijuana, CBD oils made from this variety of cannabis can also get users high in addition to offering therapeutic advantages.
Contrarily, hemp is high in CBD and just traces of THC, up to 0.3%, are present. CBD products made from hemp cannot get you high.
Both CBD sources are permitted in Vermont, although they are governed by significantly different laws.
We've broken them out below.
Vermont marijuana CBD oil
In 2018, Vermont made marijuana possession legal for anyone who are at least 21 years old. The revised laws eliminated the penalty for having up to an ounce of marijuana. In Vermont, it is acceptable for adults to acquire marijuana, marijuana products, and CBD oil through state-approved dispensaries. In your house, Vermont residents are also permitted to grow up to two mature plants and four seedlings.
However, if you exceed the permitted levels of possession, you could still be subject to penalties and jail time for breaking the law. The first infraction carries a penalty of $500 in fines and 6 months in jail. Any further crime might result in a two-year prison sentence and a $2000 loss of your bank account.
Can Vermont doctors prescribe CBD oil?
For qualified patients, Vermont offers a medical marijuana program. When Vermont grants medical marijuana approval, you are allowed to possess twice as much marijuana as a recreational user—up to two ounces of usable marijuana. However, regardless of your position, there are still certain cultivation restrictions.
One of the following medical conditions must exist for you to be eligible for Vermont's medical marijuana program:
Cachexia or Wasting Syndrome
Cancer
Crohn's disease
HIV/AIDS
Multiple sclerosis
Nausea
Parkinson's disease
PTSD
Seizures
Severe or chronic pain
You shouldn't have any trouble finding a trustworthy source in Vermont if you don't have a medical history or simply want to try CBD oil without the psychoactive high.
Vermont hemp CBD oil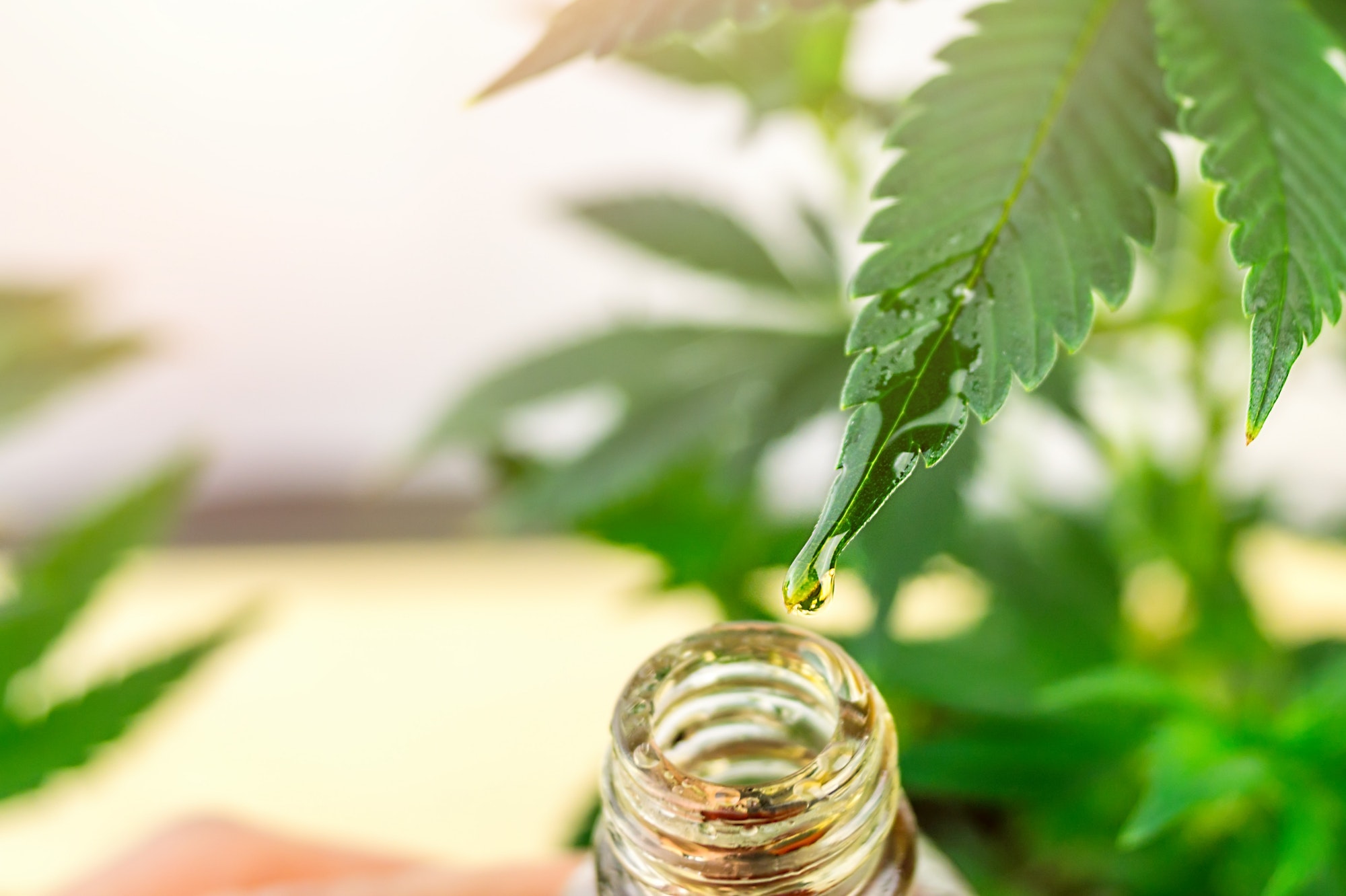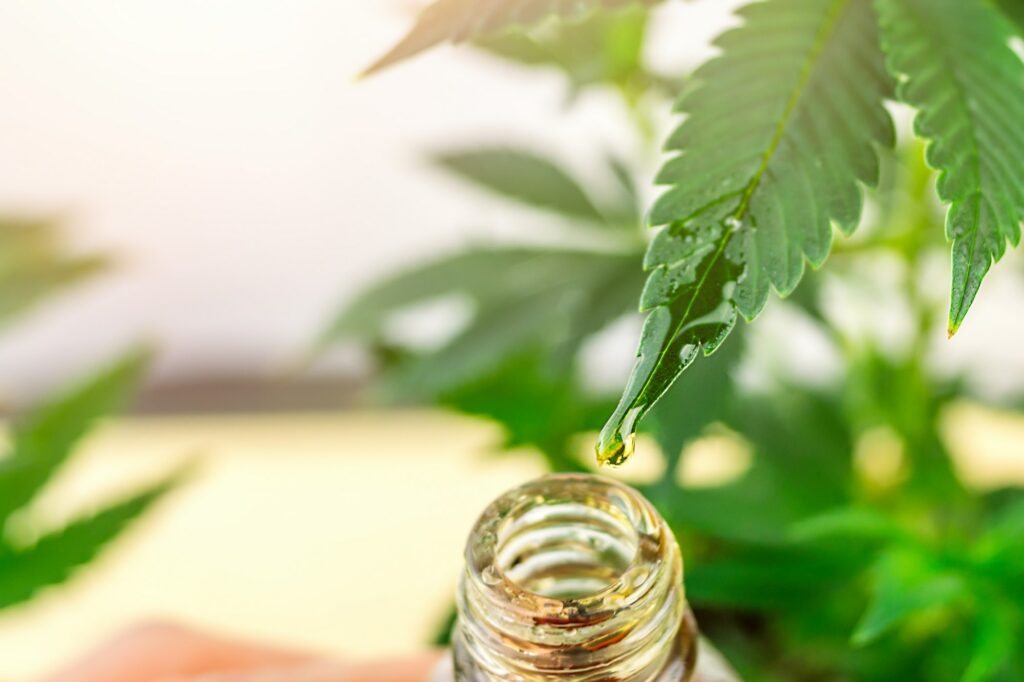 Under the 2018 Farm Bill, the US federal government approved the use of hemp. Hemp was previously included on a list of prohibited narcotics alongside heroin and LSD. The new law removes hemp from that list. Hemp can now be produced for a variety of industrial purposes, including the production of paper, textiles, clothing, building materials, fuel, food, and health supplements like CBD oil.
This indicates that Vermont has a large market for CBD products made from hemp. Local head shops, vape shops, and health retail establishments all sell them over the counter. For CBD oil made from hemp, a prescription is not necessary.
But in a market that is so young and rapidly expanding, how can you discern the difference between high-quality and low-quality goods?
In Vermont, where can I buy CBD oil?
Since marijuana and hemp are both permitted in Vermont, as previously indicated, you shouldn't have any trouble finding a trustworthy supplier of CBD oil nearby.
However, we advise purchasing for CBD products online if you want to get the best value for your money.
Here's why we say that:
Advantages of Buying CBD Online
Online CBD products are typically less expensive than those purchased in-store. Online retailers can provide better prices on their products since they are free from the overhead expenses of maintaining a physical shop. Regular discounts, unique coupon codes, and incentive schemes are all available to you.
For instance, at Hemperial CBD, you may sign up for our loyalty Program, accumulate special crowns, and use them to save more money on your favorite products or try something new for an even more enticing discount when placing your next order.
The ability to compare products without having to drive around the city makes purchasing CBD oil online more practical. In addition to the fact that you may browse them from the comfort of your home, ordering online merely only a few clicks. It's true that you'll have to wait a few business days for your things to arrive, but the benefits much exceed the drawbacks.
Lastly, you may better examine any company that provides CBD oil in Vermont. To find out what other consumers think of the brand you've just discovered, read the company's website, request the lab results, and connect with them on social media forums and groups.
Vermont will receive your order from Hemperial CBD in 2-4 business days.
How Can I Find Good CBD Products in Vermont?
Your best option is to make an order with a reliable online vendor if you want to purchase the best CBD oil in Vermont for a fair price. The over-the-counter sale of low-quality, occasionally downright harmful, CBD products is rampant in an uncontrolled sector. For instance, according to the Center for Disease Control, over 50 people in Utah were poisoned by fraudulent CBD products that were distributed locally.
Here are some steps you can take to safeguard yourself against shady businesses and ensure that you always choose the best product for your needs:
Look for hemp products that are non-GMO and organic. The origin of the hemp is crucial to the CBD's quality. That's because hemp plants are bioaccumulators, which means they take up all the elements from their surroundings. The best hemp is organic and non-GMO, which produces clean, CBD-rich flowers, and is used to make hemp oil.
Select CBD that has been CO2-extracted. CO2 extraction produces pure and powerful extracts without harming the environment because it doesn't require additional heat or solvents. It's unquestionably the finest way to make CBD oil. As expensive equipment is needed to execute CO2 extraction, it demonstrates the company's dedication to excellence.
Inquire about full-spectrum products. Full-spectrum All parts of the hemp plant are used to create CBD oils. They include trace amounts of terpenes and cannabinoids, which boost the effects of CBD and provide additional health advantages.
Purchase only CBD items that have received certification from an independent lab. To ensure that the product's CBD content matches the amount claimed on the bottle, independent labs examine it. In addition, they are capable of picking up any undesired compounds, including pesticides, solvents, and heavy metals. The easiest approach to make sure you're purchasing a genuine product is to request lab reports from independent laboratories.
Beware of businesses making exaggerated CBD claims. A corporation is immediately suspect if it makes the claim that its products may cure cancer. Although CBD is a wonderful substance that can safely and naturally improve your daily life, it is not a panacea.
At Hemperial CBD, we buy our hemp from Colorado organic farms. To guarantee consistent CBD concentrations and the highest level of purity in every batch, these CBD-rich strains are then extracted using supercritical CO2. Full-spectrum CBD oil, softgel capsules, THC-free candies, and broad-spectrum topicals are just a few of the goods we provide. You can request access to the test results for the whole Hemperial CBD line, which are consistently examined in a licensed laboratory for potency and purity.
Key Lessons for Purchasing CBD Oil in Vermont
If you want to investigate various CBD products, Vermont is a terrific spot to be. The state has authorized both CBD sources, so the options are plenty whether you're seeking for CBD oil derived from marijuana or hemp.
Right now, ordering premium CBD in Vermont online is the fastest and most practical option. Online retailers are frequently managed by experts in the field; their customer service should be able to respond to any of your inquiries about CBD oil and assist you in finding the best solution for your requirements.
Before entrusting a potential vendor with your money, we always advise completing extensive research on them. Being a knowledgeable client will shield you from dubious businesses and help you save time and money.
Good luck with your CBD shopping in Vermont!