The cannabis sector in the US has totally recovered thanks to CBD, which has completely taken the country by storm. People use CBD oil for a variety of conditions, including seizures, inflammation, discomfort, and anxiety. Can you buy CBD Oil in West Virginia and is it legal?
Since hemp is now legally permitted, finding a reliable source of CBD shouldn't be too difficult. Before you start looking for CBD near you, it's crucial to be aware of the local laws as not all forms of CBD oil are permitted in West Virginia.
This article will outline the legal status of CBD in West Virginia and direct you to the finest CBD retailers both locally and online.
Is CBD Oil Legal in West Virginia?
West Virginia is a prime example of how complex state cannabis legislation may be.
The type of cannabis from which your CBD oil is derived will determine if it is legal in the state.
Both hemp and marijuana, which have different chemical compositions, can be used to extract CBD.
Marijuana naturally contains a lot of THC, the psychoactive substance that also has a number of beneficial effects on health.
Contrarily, hemp has higher levels of CBD and just trace amounts of THC (up to 0.3%). According to West Virginia law, CBD oil made from hemp cannot get a user high and is handled differently than marijuana.
CBD Oil from Marijuana in West Virginia
West Virginia forbids the recreational use of marijuana. You could be charged with a crime if you are found in possession of any amount of marijuana without a valid medical marijuana card.
A $1000 fine and 3-6 months in jail are the penalties for having less than 15 grams of marijuana in your possession. These penalties treble for successive crimes. If you are additionally found in possession of drug paraphernalia, your sentence may be increased by another six months in prison and a fine of $5,000.
Joining the state's medical marijuana program is your sole choice if you want to purchase marijuana CBD oil in West Virginia.
Can West Virginia doctors prescribe CBD oil?
When Governor Jim Justice signed Senate Bill 386 in 2017, West Virginia legalized marijuana for medical use.
SB 386, sometimes referred to as the West Virginia Medical Cannabis Act, enables those with serious illnesses to obtain marijuana in the form of oil, tinctures, capsules, lotions, gels, and ointments. The state legislature rejected a proposal to make marijuana that may be smoked legal.
One of the following medical conditions must exist for you to be eligible to apply for a medical marijuana card in West Virginia:
Amyotrophic Lateral Sclerosis (ALS)
Cancer
Crohn's disease
Damage to the spinal cord
Epilepsy
HIV/AIDS
Huntington's disease
Intractable seizures
Neuropathies
Parkinson's disease
Post-Traumatic Stress Disorder
Multiple sclerosis
Severe, chronic, or intractable pain
Sickle cell anemia
Terminal illness with a life expectancy of less than one year
How is CBD oil generated from hemp governed by West Virginia law?
West Virginia hemp CBD oil
The 2018 Farm Bill delisted hemp from the list of restricted narcotics and categorized it as an agricultural product, making it legal on the federal level. The Federal Government authorized farmers to cultivate industrial hemp under the new law for use in the production of paper, clothes, fuel, construction materials, food, and health supplements like CBD extracts.
West Virginians may readily find CBD oil both locally and online, but before we discuss the best CBD stores in the Mountain State, let's first discuss the quality requirements for the US hemp sector.
What stores in West Virginia sell CBD oil?
West Virginia is a terrific spot to be if you're looking for CBD oil made from hemp despite its harsh marijuana regulations.
CBD is available over-the-counter in neighborhood specialty shops and online.
We advise working with a dependable internet vendor when placing your order. This is why:
Advantages of Buying CBD Online
The greatest place to discover premium CBD products at competitive prices is online.
Making your purchase online will also enable you to save a significant amount of time and money. You can shop for various things without leaving the comfort of your house, and you can avoid paying a middleman. In this manner, you can benefit from special offers, discounted rates, coupon codes, and reward schemes. It would be challenging to locate such excellent bargains locally.
For instance, you can enroll in our loyalty Program at Hemperial CBD, where each purchase awards you with unique crowns. You can use them to purchase your next order and increase your savings on your preferred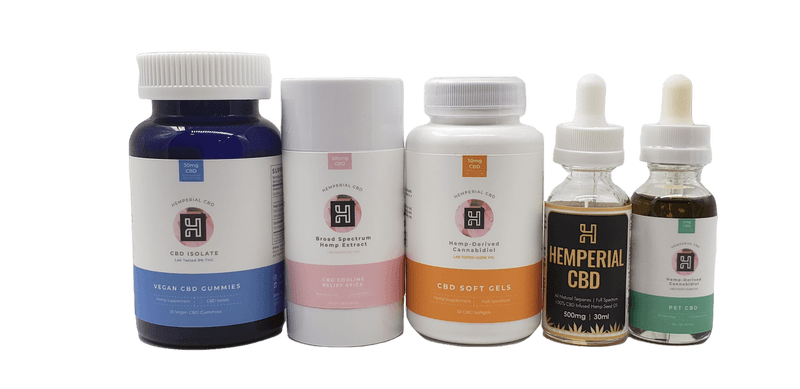 Additionally, when you search for CBD products online, it is simpler to perform a background check on them. It can be challenging to determine whether you're getting a quality product by simply testing CBD because it may take some time for it to start working. You may read independent lab findings when you shop online, as well as see what other consumers have to say about the item in reviews or on social media.
As was already mentioned, searching for the ideal goods by traveling around town takes a lot of time. Even though it takes a few more days for the item to arrive at your door, you don't have to waste the money on gas or your valuable time running errands around your neighborhood.
Where Can I Find Good CBD Products in West Virginia?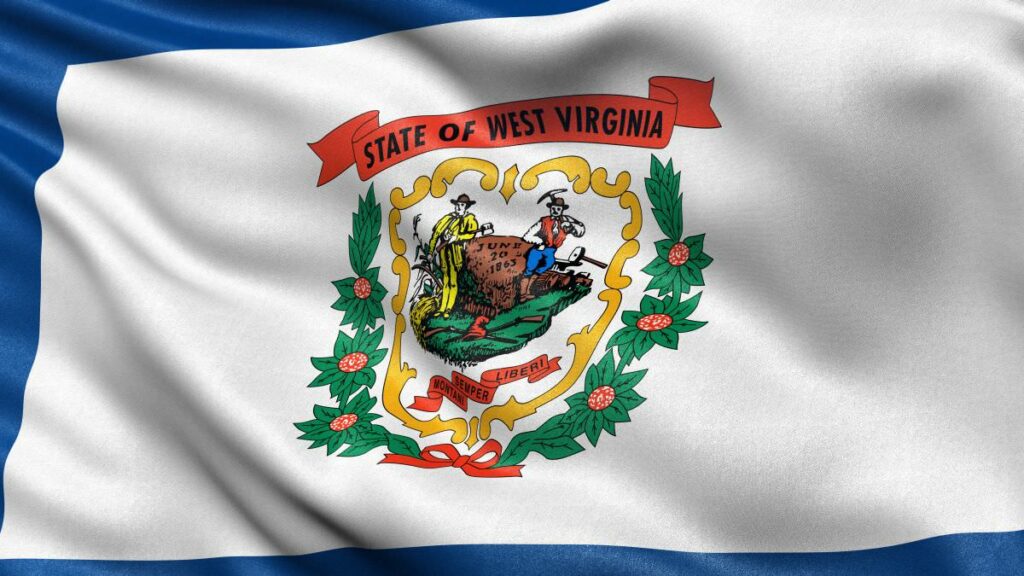 The CBD sector is flourishing as a result of the widespread buzz. The only approach to find high-quality products in this brand-new, rapidly evolving sector is to stay informed.
We have a helpful cheat sheet for you if you don't want to become a victim of the numerous bogus CBD products being marketed over the counter:
Check the THC content twice. West Virginia's cannabis regulations are a little hazy. CBD oil made from marijuana is only permitted for medical use; therefore, if you want to purchase CBD oil without breaking the law, make sure it comes from industrial hemp plants. The legally permitted maximum for THC in hemp is less
Find CBD that is full-spectrum. Goods that use the entire hemp plant are referred to as full-spectrum products. CBD isolates are produced utilizing just one component of the plant and are devoid of other beneficial components like terpenes and minor cannabinoids. The entourage effect refers to the phenomenon wherein various chemicals work together to improve the body's absorption of CBD.
Organic is always preferable. Hemp plants are bioaccumulators, which means that they take in everything from the soil in which they grow. The best hemp used to make CBD oils in West Virginia is organic and non-GMO.
Elect for CO2-extracted goods. In order to remove CO2, no further heat or solvents are needed. It produces consistently pure and powerful extracts without harming the environment, making it the finest method for making CBD oil. Because the equipment needed to accomplish CO2 extraction is quite expensive, it indicates that a company is committed to quality if they use it.
Purchase only items that have passed testing from a reputable lab. Any undesired or potentially hazardous compounds present in CBD oil can be found by independent labs. Additionally, they can check that your product's CBD concentration matches the potency claimed by the manufacturer.
Be wary of businesses that tout CBD as a miracle medication. Although CBD is an excellent supplement that can make a positive difference in your daily life in a natural and secure method, it won't fix your broken bones or cure cancer. Companies that make such claims should be avoided.
Our helpful Colorado farmers provide us with organic, non-GMO hemp plants at Hemperial CBD. Supercritical CO2 is used across the whole Hemperial CBD line to assure consistent CBD concentrations in every batch without the use of hazardous solvents. We provide two different kinds of topicals, THC-free gummies, full-spectrum CBD oil, and softgels. You may be sure that you are purchasing authentic, all-natural CBD extracts because each product comes with the Certificate of Analysis from an independent laboratory.
Important Pointers for Purchasing CBD in West Virginia
When it comes to marijuana laws, West Virginia lags behind its progressive neighbors a bit, but the CBD market in the Mountain State is expanding quickly. Under the modified Farm Bill, hemp-derived CBD oil is freely accessible in West Virginia as well as in the other 49 states, so finding a trustworthy supplier of CBD locally and online shouldn't be an issue.
Above all, always make sure to thoroughly investigate any possible suppliers. There are numerous reputable enterprises that provide high-quality goods without using leverage, but there are also many fly-by-night businesses that produce substandard and possibly harmful goods.
You can protect yourself from making bad decisions by being an informed consumer.