Which type of CBD is superior, CBD oil or CBD capsules, is still up for dispute.
Both product categories have been with us for a while and both cater to various consumer kinds' wants.
The truth is that there isn't a one "ideal form of CBD" for everyone. In reality, deciding between CBD oil and capsules depends on a person's lifestyle, dose requirements, level of convenience, bioavailability, etc.
To assist you in making an informed choice, we'll concentrate on the distinctions between CBD oil and CBD capsules in this post.
However, before getting into the specifics, let's quickly compare the two.
Comparison of CBD capsules and CBD oil
Full-spectrum, broad-spectrum, or isolate CBD extract is typically combined with a carrier oil, including MCT, hemp seed, or olive oil, to create CBD oil. CBD oil occasionally include flavorings or other additives that can improve or compliment its effects. The identical ingredients (but without flavorings) are in capsules, which also include a gelatin or vegan-friendly outer shell.
Compared to CBD oil, which is ingested under the tongue, CBD capsules must be eaten with water in order to take action. CBD oil can start working 15 to 30 minutes after intake, however CBD pills take 30 to 90 minutes to start working.
Because the liver is not involved in the sublingual delivery, more CBD gets into your circulation. The highest bioavailability for oral products like CBD capsules and gummies has been calculated at 20%, whereas it can reach 35% for sublingual preparations.
However, because CBD is gradually released from the liver, the effects of CBD capsules stay longer than those of CBD oil.
Let's make sure you understand the fundamental distinctions between CBD oil and CBD capsules now that we've covered them.
Why Use Supplements with CBD?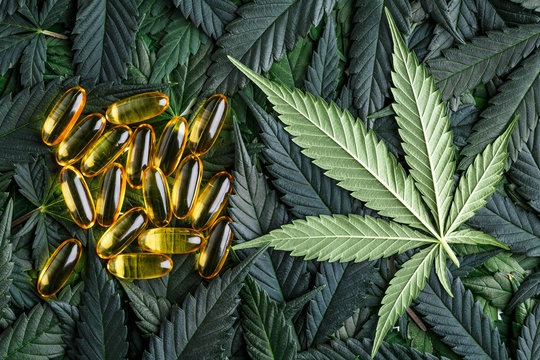 CBD has completely dominated the wellness industry. Everyone seems to be utilizing CBD at the moment, including average people, elite athletes, doctors, and A-list celebrities.
It makes sense that many would turn to CBD for assistance. The main regulatory mechanism in all mammals, the endocannabinoid system (ECS), is regulated by CBD. The ECS regulates a variety of functions, including appetite, fertility, memory, mood, attention, and sensory perception.
Because it has cannabinoid receptors all over the body, a functioning ECS can maintain homeostasis in all the other systems and organs.
CBD may help to regulate the aforementioned processes in a normal and biologically acceptable manner by assisting the ECS.
According to studies, CBD may be useful for alleviating physical pain, lowering stress, improving immunological function, and fostering regular sleep patterns.
CBD is a multifunctional health supplement that can raise your quality of life in a number of different ways.
Nevertheless, since CBD supplements aren't inexpensive, you want to make sure you're getting the most value possible from your purchase.
What is therefore superior, CBD oil or CBD capsules?
CBD Oil versus. Capsules: A Comprehensive Comparison
Consider your priorities carefully before deciding between CBD oil and CBD capsules.
You must first consider the objectives you hope to accomplish using CBD. Both CBD oil and capsules will be good options if you're seeking for a solution that will work for general supplements.
Now you might be a little perplexed.
Why choose between CBD oils and capsules if they both have the same advantages?
Here is where we need to go into more detail about the unique qualities of each product.
Starting with CBD oil.
CBD Oil
For better absorption, a cannabis extract has been suspended in a food-grade carrier oil to create CBD oil, also known as CBD tinctures.
It's not too difficult to take CBD oil. It often comes in 30-mL vials with an attached glass dropper. Simply dispense the necessary quantity of CBD oil from the dropper, place it under your tongue, and hold it for about 60 seconds. To improve the absorption surface area, you can also swish the oil around your gums.
Through the network of tiny blood arteries under the tongue, CBD and other cannabinoids and terpenes will then enter the bloodstream. You then ingest the remaining oil.
Benefits of CBD Oil
The most popular product category on the market is CBD oil. You can tailor your selection to your needs by picking from a large selection of potencies, tastes, and formulas. Generally speaking, it's recommended to begin with a modest dose and progressively increase it until you experience the desired results.
You may precisely adjust the serving size to your dosage with the dropper that is included with the CBD oil.
More bioavailable than CBD capsules is CBD oil. In other words, because more CBD from the oil enters your system, you can take a lesser dose to have the same effects as from oral forms.
Even for those who are new with the sublingual usage of supplements, taking CBD oil is rather simple.
Drawbacks of CBD Oil
The taste and consistency of CBD oil are both distinctly earthy. You might not like the flavor if the seasoning has not been added.
Drops of CBD oil are awkward to transport. It is challenging to travel with CBD oil since it may leak in your bag.
It is the least covert method of applying CBD. In public, using a dropper to apply CBD under your tongue is anything but convenient.
CBD Capsules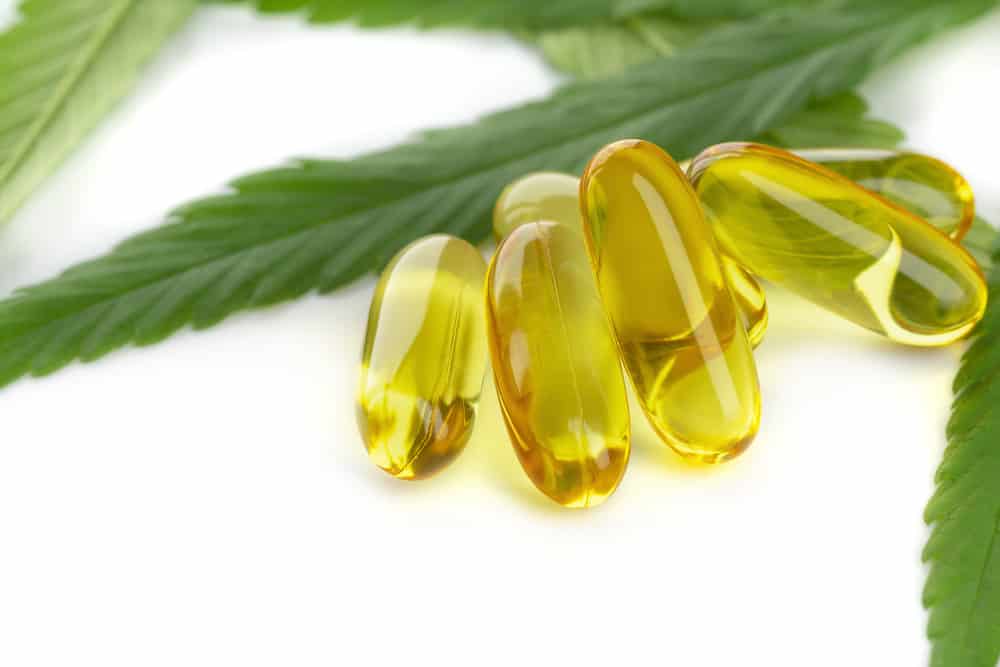 The majority of health supplements come in capsule form, and CBD is no exception.
Cannabidiol is the same substance in CBD capsules as in CBD oil, however they are more stable. The CBD extract is then added to a carrier oil and placed within softgel capsules after being extracted from hemp. Because they may be taken with water and resemble regular pills, CBD capsules have grown in popularity among CBD consumers.
Advantages of CBD Capsules
It's simple to swallow capsules. It's simple to include vitamins in your supplement regimen if you already take them.
Since each capsule contains a premeasured dose of CBD, dosing CBD capsules is easy.
The CBD capsule is the ideal travel companion. They are waterproof and exempt from the hand baggage weight restriction.
Since CBD capsules are inconspicuous, taking them in the workplace or in public won't draw attention.
For people who dislike the taste of CBD oil, CBD capsules are a wonderful alternative because they are odorless and flavorless.
The Drawbacks of CBD Supplements
Compared to oils, CBD capsules have a reduced bioavailability and lose some of their strength when they enter the bloodstream.
Since capsules are less common than CBD oils, there are fewer options available in terms of potency and product formulation.
For people who utilize amounts that are less obvious, the constant amount of CBD in each serving can be an issue.
The Choice Between CBD Oil and Capsules: Vital Factors
Ask yourself the following questions before deciding between CBD oil and CBD capsules:
What are you going to use CBD for? CBD capsules will be a better choice if your demands are more in line with regular supplementation and you want to schedule your intake. On the other side, CBD oil might be helpful if you're searching for more immediate relief.
What kind of doses do you use? Do you use 10, 25, or 40 mg doses? Do you instead use smaller doses like 15, 35, or 55 mg? If accuracy is crucial, CBD oil might be an option to think about.
How long do you want the effects to last? The benefits of capsules can last up to 10 hours, although they take longer to start working. The benefits of CBD oil often peak after 15 to 30 minutes, however they only continue for up to 6 hours.
Are you okay with the hempy taste of CBD oil? Given its higher bioavailability, if the answer is yes, you can clench your teeth and choose CBD oil. CBD pills should be an option if holding CBD oil under the tongue is too much for you. In order to benefit from the odorless format, you will need to give up some bioavailability.
Conclusions Regarding CBD Oil vs. CBD Capsules
It's important to identify your priorities and preferences, which will have the biggest influence on your lifestyle, before deciding between CBD oil and CBD capsules. Cost is not a significant element in this case; other factors you should take into account include ease of use, practicality, dosage accuracy, bioavailability, duration of effects, and more.
If you want precision dosing and don't mind the full-spectrum CBD's botanical flavor, CBD oil might be a better option. If discreteness and a set dose per serving are important to you, capsules are a better choice.
If you've already tried both CBD products, tell us about your preferences and your experiences in the comments section.