CBD Gummies and CBD oil are probably the best forms of CBD to consume.
You've come to the right place if you're one of the many individuals wondering what the distinction is between CBD oil and CBD gummies.
Today, we'll discuss the advantages, components, and bioavailability of these two CBD products.
CBD Gummies vs. CBD Oil: Definitions of the Products
The enticing CBD edible candies, which include some kind of CBD ingredient, come first. These candy gummies are frequently offered in packs.
Cannabidiol (CBD) oil is a liquid that contains the extract, and it is frequently sold in little glass vials with droppers. Sometimes, CBD oil is also referred to as CBD oil tincture. Both items were in the news because consumers said they were effective for treating a variety of conditions that included both physical discomfort and mental health problems.
What Are the Benefits of Full Spectrum Products? CBD Oil vs. CBD Gummies
The same CBD is present in both CBD oil and CBD gummies, despite their different forms.
When looking for CBD products, it is advised that you choose those that contain full-spectrum CBD. CBD can be found in full-spectrum oils, which also contain other beneficial hemp plant components including terpenes and other cannabinoids.
The entourage effect is a phenomena whereby various chemicals combine to function synergistically to deliver a broader range of health advantages.
On the other hand, because it is THC-free, broad-spectrum may be utilized more frequently now. Since it undergoes an additional filtration step to eliminate those minuscule levels of THC from the oil, some people prefer this option. If you take a drug test, traces of THC (less than 0.3 percent) may be problematic since they may generate a false positive if you take high CBD dosages of the substance frequently. Broad-spectrum still causes the entourage effect. Simply said, it doesn't have the same effect as full-spectrum CBD.
Comparing CBD Gummies vs. CBD Oil: Ingredients and Formulation
Due to their enticing appearance and candy-like flavor, CBD gummies undoubtedly caught customers' attention while also offering health benefits from cannabinoids.
Typically, the CBD in these edibles takes the form of an isolate or a CBD extract with a broad spectrum. Multivitamins, turmeric, apple cider vinegar, and other components that promote wellness are also present, though.
MCT oil is typically used into the formulation of CBD oils to improve absorption. It's crucial to understand what's in these formulations and how they meet your demands because they can contain other cannabinoid classes, such CBG or CBN.
Bioavailability of CBD in CBD Gummies vs. CBD Oil
The CBD product you choose to use will also influence how quickly you experience its effects.
The least bioavailable form of CBD is in gummies, with bioavailability rates ranging from 10% to 20% (although some claim as low as 6%), due to the fact that it must pass through the digestive system before entering the bloodstream. Additionally, it regularly loses focus while going through the procedure, which could take an hour or more.
Due to its sublingual administration, CBD oils have a higher absorption rate (13 percent to 20 percent). A few drops of the liquid cause the capillaries under the tongue to enlarge and speed up absorption, cutting the time down to as little as 20 minutes.
CBD Gummies vs. CBD Oil: Time Frame & Onset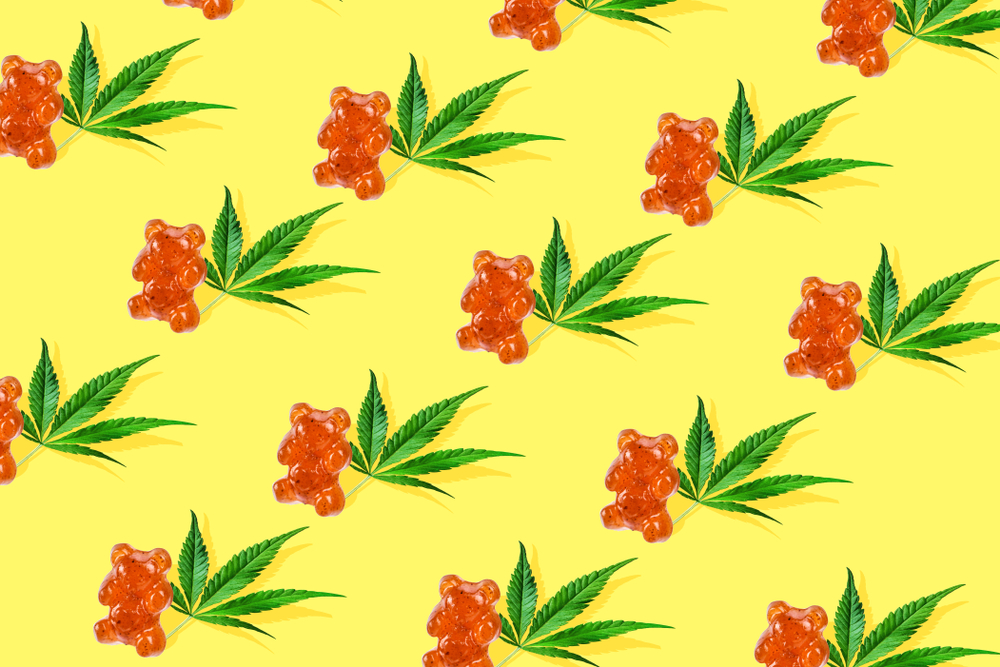 The two CBD products' effects last for varying lengths of time. Usually, the benefits of CBD oil continue for 4-6 hours. The effect peaks at the one and a half hour point. Conversely, CBD gummies take more time to pass through the digestive system and enter the bloodstream. Up to 90 minutes may pass before you start to feel the effects.
A comparison of the dosages of CBD oil and CBD gummies
Because each bite is properly calibrated, one of the best things about CBD gummies is their ability to consistently provide the same concentration of CBD. For CBD oil, you must measure your CBD dosage using the dropper that comes with the bottle. However, some users feel that the adaptability of CBD oil is helpful when they need to change their dosage.
Where to Purchase CBD Gummies vs. CBD Oil
Both kinds can be purchased in select stores and online. In order to secure good quality and legal CBD products, it is advised to purchase directly from CBD manufacturers instead of the majority of online retail chain retailers like Amazon. Be wary of hemp extracts that tout the presence of CBD or promise health advantages that only CBD can deliver but do not actually contain it.
CBD Gummies vs. CBD Oil: Lifestyle Alternatives
Your style of living will always dictate what is best for you.
Unquestionably two of the greatest and most convenient methods to ingest CBD are CBD candies and CBD oil.
If you want to enhance your health and wellness, CBD Gummies are a fantastic place to start. In one delicious bite, you get a balanced combination of vitamins and nutrients in addition to broad-spectrum CBD.
While less handy than CBD candies, CBD oils can be used in a variety of ways. You can opt to take a few drops under your tongue or mix them into a cup of beverage.
Each of us has unique characteristics, such as age, weight, metabolisms, genetics, and so forth. It's important to select the goods you think best suit your preferences, target outcome, and lifestyle because different products have different affects on us on an individual basis.
Final thoughts on CBD Gummies vs. CBD Oil
Undoubtedly, the two most well-liked forms of this cannabinoid are CBD oil and CBD edibles. Both have a unique duration, bioavailability, and method of administration.
They are appropriate for various user categories. CBD gummies might be a better choice if you want a specific dose per serving and slightly longer-lasting effects. On the other hand, you might think about using CBD oil as your preferred product type if you want more precise dosing and greater bioavailability.
If you're still not sure which one is better for you, give them both a try and see which one you like. The best way to figure out which CBD product will work for you is frequently through trial and error.