Are you finding yourself questioning what's the difference between Hemp gummies and CBD gummies? Since it has long been valued for its nutritional value and is now used to manufacture a variety of products, including paper, clothing, construction materials, ropes, and more, hemp has demonstrated its immense potential to be a crop worth several billion dollars.
We may now find hemp extracts in beauty goods, culinary products, and even candy as modern society makes use of its adaptability!
You've probably heard about the debate surrounding hemp gummies and CBD gummies, their benefits, and how baffled many are by how dissimilar they are from one another.
As more people look for more natural ways to improve their health, the hemp-derived CBD edibles drew a lot of interest as it was learned that they had medical benefits.
But would consuming these cute foods actually be beneficial?
What's the difference between hemp gummies and CBD gummies?
What sets the two apart is their active component.
CBD, or cannabidiol, is present in CBD edibles. The mature hemp plant's blossoms contain this active ingredient. They are located on the trichome-covered surface of the flower. These crystalline resin glands, or trichomes, are broken down during the extraction procedure to release a cannabinoid-rich, oily liquid.
To make gummies, the extracted oil is mixed with gelatin or a plant-based solidifier like agar or fruit pectin. CBD Gummies come in a variety of sizes and flavors, and are typically sweetened and flavored with fruit juices, concentrates, and organic cane sugar.
However, hemp seed oil is used to make hemp candy. The gummies are a viable option for consumers looking for a fun way to consume their necessary fatty acids, vitamins, and trace minerals from hemp because this oil is made from the seeds of hemp plants. In contrast to flowers, seeds are cannabinoid FREE, meaning there is no THC or CBD present on the items.
Even the method of extraction differs greatly between hemp oil and CBD oil. While CBD oil is normally extracted using CO2 or ethanol, hemp seed oil is mechanically extracted using the cold-pressing technique.
Hemp candies are perfect if you want to increase nutritional shortfalls, and CBD gummies are frequently used for medicinal and general health care purposes.
What advantages can Hemp Gummies offer?
Although acknowledged to be less adaptable than CBD gummies, hemp gummies also contain a lot of important health advantages, such as:
Easier Digestion
Improved skin health
Inflammation reduction
Alleviation of physical discomfort
Additionally, they are rich in Omega-3 fatty acids. Omega-3 is thought to be a key element in enhancing cardiovascular health due to its well-known anti-inflammatory and antioxidant effects.
What Are CBD Gummies' Health Advantages?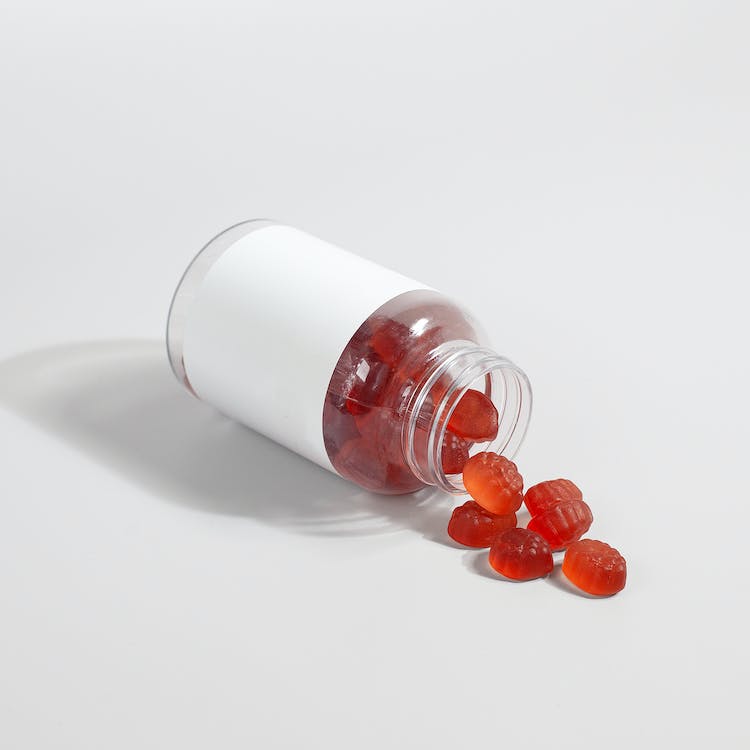 They are renowned for providing a delightful way to enjoy the health benefits of CBD without ingesting the unpleasant-tasting CBD oil.
The most common health benefits of CBD gummies include relief from pain, difficulty sleeping, and stress.
Let's go through the key components of CBD gummies, cannabidiol, and their wellness advantages based on scientific research and consumer testimonials.
Stress-relieving CBD Gummies
CBD has demonstrated pertinent advantages for people who have chronic stress and mood issues. CBD is easily absorbed when taken as CBD gummies for anxiety alleviation.
These cute foods activate the 5-HT1A receptor, which is in charge of serotonin reuptake. As a result of CBD's ability to prevent serotonin reuptake, the body can access more serotonin, which can boost mood and reduce stress. A chemical called serotonin controls emotions like pleasure, happiness, fear, and worry.
CBD Gummies for Muscle Relaxation
It is thought that CBD alters how pain signals are sent from the body to the brain. In numerous investigations, it has also proven to have exceptional anti-inflammatory qualities. The most common reason why individuals take CBD gummies is the human endocannabinoid system (ECS), a vast network of receptors, enzymes, and neurotransmitters that collaborate to keep the body in balance.
Sleep, memory, mood, pain perception, stress response, immunological function, body temperature, appetite, and other processes are all regulated by this system.
CBD Gummies to Improve Focus
There is some indication that some people can concentrate better because these gummies enable them to get the proper quantity of CBD, which translates into less stress and a calmer state of mind, even if there is no substantial evidence to support CBD's capacity to boost focus.
Using CBD Gummies to Sleep Soundly
If you have trouble falling asleep, you could be accustomed to feeling worn out and unable to concentrate the next day. According to reports, CBD is helpful for persons who have developed irregular sleeping patterns.
Numerous impacts on our circadian cycle have been observed. For instance, high dosages of CBD taken at night may temporarily drop blood pressure, which will delay breathing. By doing so, you'll be able to go to sleep more quickly and deeply than you would if you didn't eat anything at all.
Where can you buy Hemp and CBD gummies?
Hemp Gummies are readily available at nearby health and organic food stores, as well as on online grocery stores and retail websites like Amazon, where it has been utilized for thousands of years for its nutritional value.
On the other hand, CBD is only sold at specific internet shops, vape shops, pharmacies, and cannabis dispensaries.
I advise buying CBD Gummies directly from the producer if you want to give them a try. The majority of well-known brands offer online stores where you can buy CBD products with discounts and guaranteed quality.
Is it legal to consume CBD products?
Federal law permits CBD products made from hemp as long as they have a tetrahydrocannabinol content of less than 0.3 percent (THC). Cannabis-derived CBD products are in the same situation. Check the CBD laws in your state.
Can You Get High From CBD Gummies?
The answer to the question of whether consuming these vibrant foods will make you high is no. Because they are made from hemp, which is essentially THC-free, CBD products are not intoxicating.
Which is superior between hemp and CBD gummies?
Sincerity dictates that the choice between hemp gummies and CBD gummies comes down to your dietary tastes and CBD usage goals. If you're still undecided between these two categories, go back on your motivation for trying these edibles.
Hemp gummies may be the greatest choice for you if you're seeking for a delightful way to provide your body the nutrients from hemp, while CBD gummies may be the ideal choice if you want to sleep well, reduce stress and pain, and improve your mood.
In either case, hemp and CBD gummies are worthwhile products that are ideal to incorporate into your daily routine.