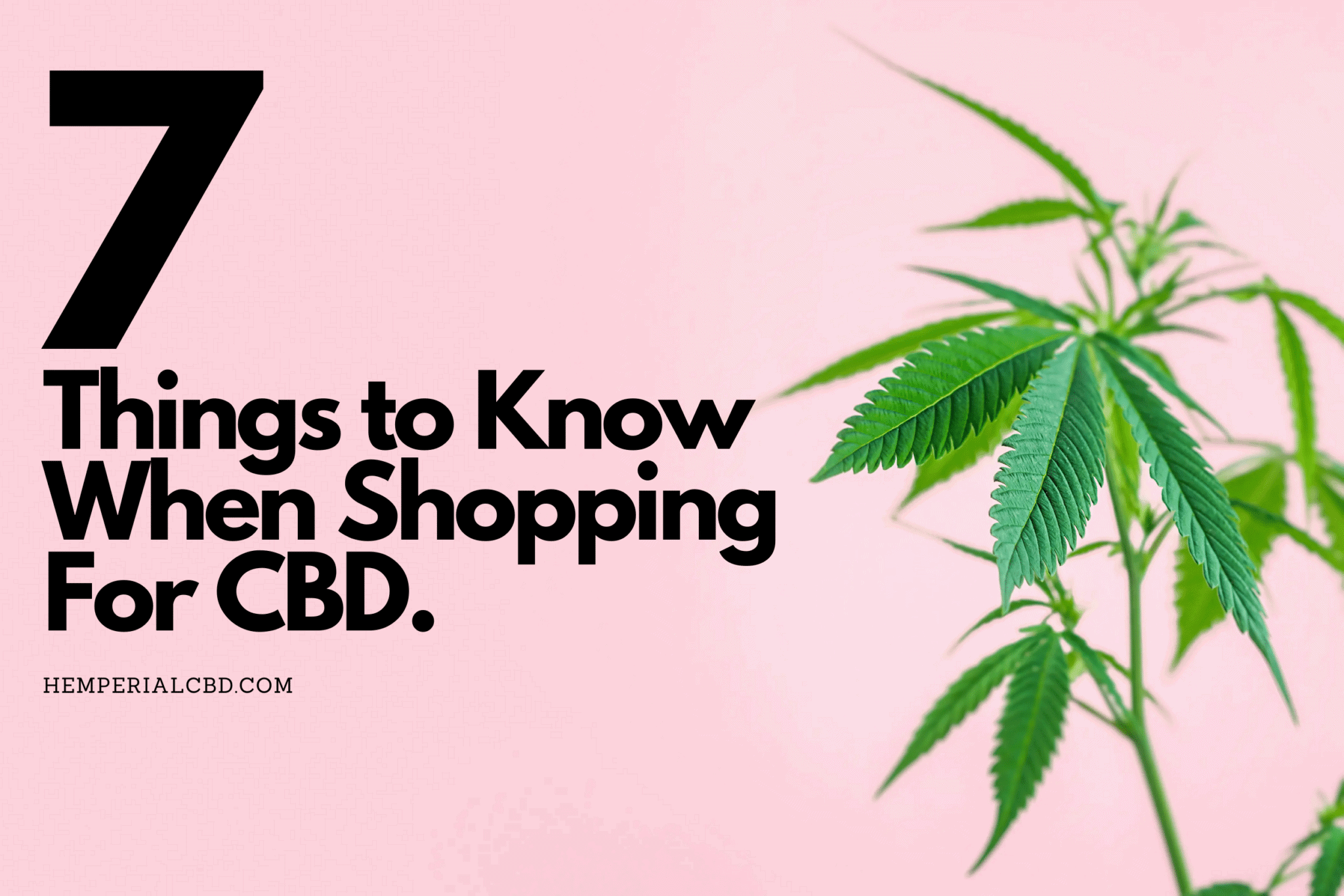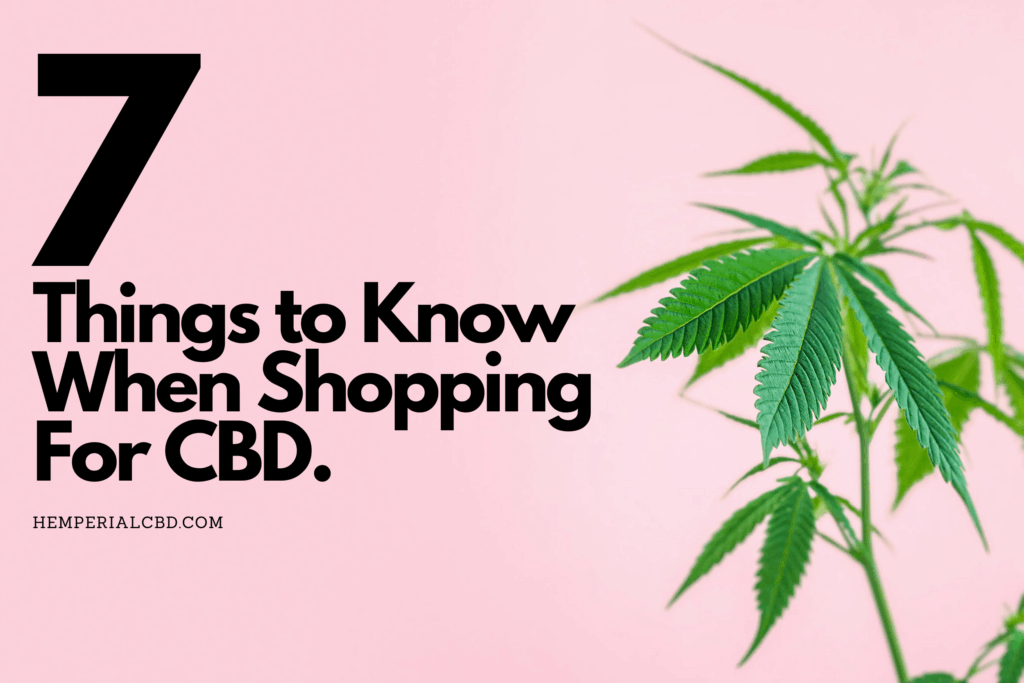 Seven Things to Know When Shopping For CBD
Cannabidiol, also known as CBD, is considerably popular as it provides relief for anxiety and body pain. If you don't want to alter your mind through the effects of marijuana, you can still enjoy these health benefits with CBD oils. Before you start your shopping online, here are seven tips on what to look for when buying CBD oil. Stay informed as you make the important decision to improve your physical and mental condition.
What to Look for When Buying CBD Oil?
First, consider the local state laws before you make your purchase. Is it legal to buy CBD oil online where you live? Next, find the right price range for your budget. One ounce can cost anywhere from $30 to $200. Lab-tested CBD usually costs $50 to $60 for every 1,000 milligrams. Also, make sure they are the right dosage of each amount. You can speak with a cannabis doctor to verify how long each dose lasts. Cheap products contain little CBD, so don't pay for more than what your actually getting.
Finally, when you consider what to look for in CBD oil products, you should look at the labels. Be careful of products with poor quality. Since regulations are still in their early stages, you might find mislabeled CBD oils. Learn how to read these labels properly so you can avoid bad products. You can also read a lab report from the manufacturer to match up to any numbers. No matter what number they claim is the amount of CBD in their product, it should match the official Certificate of Analysis for the sake of accuracy. Watch out for third parties without this certification.
Ingredients useful for long-term CBD effects include grapeseed oil, olive oil, and MCT oil. However, be careful of any products which only use hemp seeds or hemp seed oil. You can use hemp seed oil that is cold-pressed, as well. There needs to be hemp extract for it to classify as CBD. Also, if you are allergic, read the labels to look out for any allergens.
How To Read The Labels
The FDA warns companies that tend to make unverifiable claims about health benefits in CBD oils. When you read the labels, make sure it doesn't make any medical claims. While studies showing CBD can reduce anxiety in lab mice, be wary of companies who suggest CBD is a wonder cure-all for all your medical issues. Use the Certificate of Analysis, or COA, to double-check whether the label is accurate in their CBD estimates. It's common for companies to inaccurately label, so be cautious and use the COA for verification. Below are seven indicators of good CBD oils, which should be present on their labels:
Supplement Fact Panel
Full-spectrum, broad-spectrum, or CBD isolate
How much CBD acts as an ingredient per serving
Name of the distributor or manufacturer
Overall net weight
Suggested usage
Batch or date code
Is It Legal to Buy CBD Oil Online?
Thanks to the 2018 Farm Bill, hemp-derived CBD is no longer an illegal substance. However, there are still regulations depending on the state. While legal at the federal level, certain states like Idaho, Nebraska, and South Dakota prohibit the sale of CBD. Tech company Weedmaps has a website that tracks down the laws and regulations of each state regarding CBD. Check your state's laws to be sure when you make your purchase online.
Hemp Oil vs CBD Oil
The age-old question of hemp oil vs CBD oil has straightforward answers. Hemp oil uses the seeds of the plant Cannabis sativa, while CBD uses leaves, stalks, and flowers of the hemp plant. While hemp oil is rich in nutrients and bioactive compounds, there is no CBD in the seeds themselves. It also contains omega-3 and omega-6 fatty acids. However, the biggest difference is hemp seed oil is not used for recreational drug purposes; there is no THC and CBD within.
Does CBD Contain THC?
The FDA regulates the amount of THC, or Tetrahydrocannabinol, present in cannabis products. While THC is legal on a federal level, CBD oils are required to contain less than 0.3%. It is because natural THC only gives that amount. Compare it to marijuana, where THC amounts up to an average of 30%. As a result of the FDA, CBD oils do not give a psychoactive feeling as marijuana does. CBD oils are extracted only from cannabis available in the United States to ensure it is organically grown.

Where Is The Hemp Grown?
It's important to know where the source material comes from. Good CBD oils are from hemp farms without the use of pesticides or herbicides. It is because hemp is a bio-accumulator which absorbs everything from the soil, water, and air. You don't want chemicals with dangerous side effects, after all. Look out for products that use hemp from the organically grown ground. Specifically, look for areas grown in the United States and free of foreign substances. Your sellers need to be transparent about where their product comes from.
CBD Terms You Need to Know
You should be aware of three CBD terms, especially in what to look for when buying CBD oil. These terms are CBD isolate, full-spectrum CBD, and broad-spectrum CBD. The isolate is an extract of CBD with a 99% purity level. It is the result of CBD extraction from the hemp plant, from which it is isolated from the rest of the cannabinoids and compounds. Full-spectrum CBD is extracted from the plant yet still manages to retain the cannabinoids and compounds of hemp. It also contains THC. The broad-spectrum is similar, only without THC.
Conclusion
Use these seven tips so you can remain an informer buyer. Use Weedmaps so you can understand how state regulations on the purchase of CBD products. Make sure to carefully read the labels and know if your hemp grows from organic soil without toxic chemicals. High-quality CBD oils are readily available as long as you know what to search for. If you looking to buy CBD oil online that is lab-tested, affordable, and high quality with proven results look no further. Hemperial CBD is one of the leading providers of quality affordable CBD products.

Looking For Quality Affordable CBD Products Take a Look at some of our CBD Products!